Women in the Air Day (29th August)
15th June 2011 Events
In this article, the Aerosaurus Balloons bring you up to speed with Women in the Air Day – which is celebrated annually, on the 29th of August. Hilda Hewlett was the first British Women to gain her pilot's licence on August 29th, 1911. Hilda was a 47-year old mother of two who owned and ran a flying school at Brooklands in Surrey.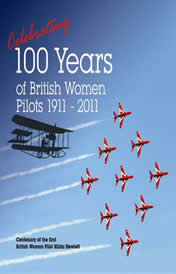 Inviting You To Take Part
The BWPA is promoting a 'Women in the Air' day on August 29th, Bank Holiday Monday to celebrate this milestone in British aviation history.
Some airfields are offering free or reduced landing fees to visiting women pilots; others are involving female staff in all areas of airfield operations from ATC to refuelling. Some flying schools are offering special air experience flights to women and girls of all ages. Local media are being invited along and everyone is being encouraged to take part.
To celebrate 'Women in the Air Day' Aerosaurus Hot Air Balloons will be arranging a spread of hot air balloon flights on August the 29th to celebrate Hilda's' anniversary.