Aerosaurus Balloons 2019 Black Friday Discount Code
1st November 2019 News
Aerosaurus Balloons Black Friday offer is back for 2019!
This offer closed on 29th November 2019
Huge discounts on Anytime Champagne Balloon Flight Vouchers!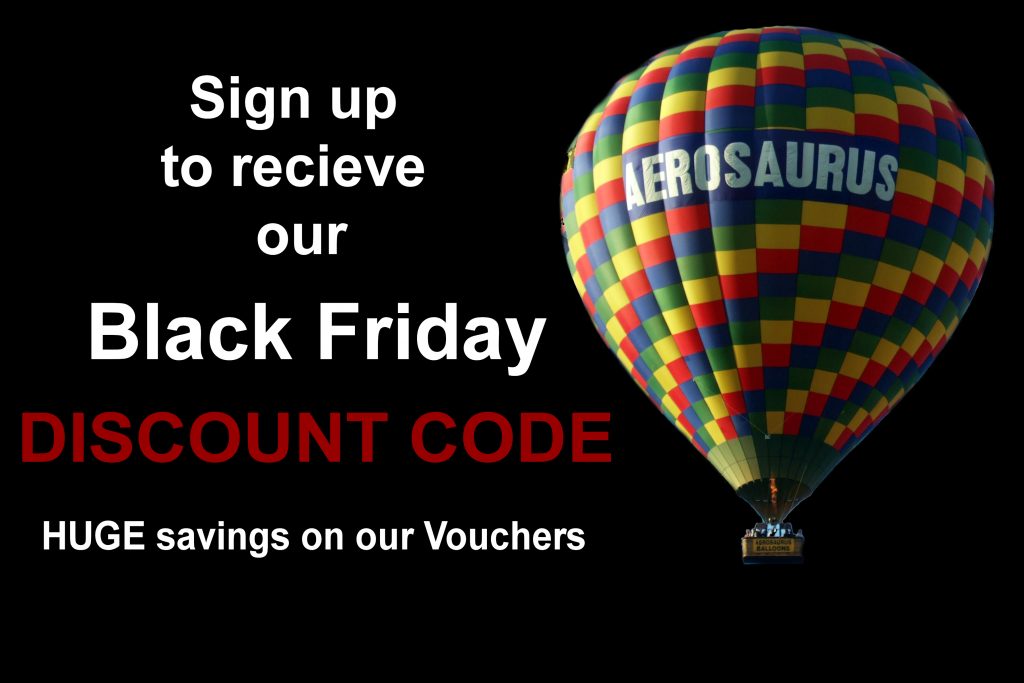 We are excited to announce that we are once again offering a HUGE discount on our Anytime Hot Air Balloon Flight Vouchers as part of our amazing Black Friday deal.  
This offer closed on 29th November 2019.
How To Get Your Discount Code
To receive the code, all you need to do is complete and submit the form below and we will send you the discount code to use on Black Friday!  Then, simply visit the Aerosaurus website and select an Anytime Voucher to add to your shopping cart, enter your discount code and if you are one of the first 50 people to use it – your huge discount will be revealed and you can continue your purchase!
Fly from Taunton, Castle Cary, Shaftesbury, Sherborne, Salisbury, Exeter, Tiverton, Ivybridge or Launceston.  If you are looking for a Balloon ride from Bristol, Bath or South Wales, visit our sister company website Bailey Balloons who are also running a Black Friday offer.
Anytime vouchers are valid for 12 months from the date of purchase for flights 7 days a week from any of our locations in the South West.  The flight must be taken within the 2020 flying season and is non-refundable, terms and conditions apply, please visit our website and read the FAQs.