Aerosaurus Takes Spire FM Presenters for a Ride
1st October 2008 News
Aerosaurus Balloons recently flew popular radio personality's Karen Bosley and Stuart McGinley from Spire FM. The two presenters had an hour long champagne balloon ride on Friday morning and took to the skies above Wiltshire. The flight went from Salisbury, then landed in Castle Cary, 30 miles away! It was a pleasure for us to share the skies with Karen and Stuart, while our entire team enjoyed the time we spent with the duo on the ground.
Spire FM, which is actually now known as Greatest Hits Radio, is a popular radio station that we enjoy listening to from time to time. If you know a bit about the radio station, you'll be familiar with the roles played by Karen and Stuart and the great work they carry out over there. The Aerosaurus Balloons team would not hesitate to have them back in one of our baskets and look forward to potentially flying with them again. They may have caught the flying bug from their Wiltshire balloon flight!
Fancy A Champagne Balloon Ride With Us?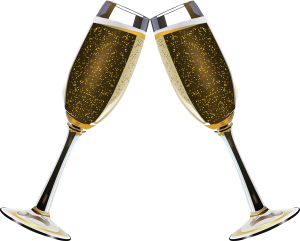 Just as Spire FM's Karen Bosley and Stuart McGinley enjoyed a champagne balloon ride with Aerosaurus Balloons, you could too! Whether you wish to sip champagne before flying over Wiltshire, or any of our other balloon flight locations, we are here to provide you with a champagne balloon flight that will live long in the memory. Contact us today if you wish to book your champagne balloon ride with Aerosaurus Balloons. Our team will happily discuss our flight availability and book you in at a convenient date and time.
You can stay up to date with all things Aerosaurus Balloons and receive updates such as our special guest balloon flights by following the Aerosaurus Balloons Facebook page. Who will be next to step into our basket and enjoy a memorable ascent?