Balloon Flight Vouchers – An Alternative Christmas Gift
1st December 2020 Holidays
Christmas has almost arrived and it's a time of the year that we always get excited about, here at Aerosaurus Balloons. With the festive season comes the opportunity to enjoy some spectacular food whilst enjoying the company of close family members. Christmas is also a time to give and receive gifts that show how much you care for and appreciate loved ones.
If you're looking for an extra special gift idea this Christmas, we think we have an excellent option to hand! Our balloon flight vouchers make the perfect Christmas present for a variety of reasons and, most of the time, they are a welcomed surprise for the recipient. Our Buy Now Pay Later Voucher and Anytime Voucher are two options to consider this Christmas and we take a closer look at these options in this article.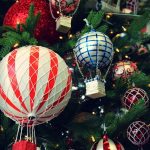 Buy Now Pay Later Voucher & Anytime Voucher
One of our most popular vouchers, due to the level of flexibility that it provides, is the Buy Now Pay Later Voucher. With this voucher, we afford you the luxury of paying just a small part of the price upfront and paying the remainder later. The initial payment is £40 and the remainder is £100, making this balloon flight voucher £140 in total. Our Anytime Voucher is essentially the same as the Buy Now Pay Later Voucher. The only difference is the way that customers pay for the voucher. So, if you would like to pay the full £140 upfront, the Anytime Voucher is for you.
The Key Details of These Balloon Ride Vouchers
As the name of the Anytime Voucher suggests, you can choose to take your one hour hot air balloon ride balloon flight with Aerosaurus at any time. Whether it is a morning or evening of a weekday or weekend, the choice is yours. You can also choose to take your flight on a bank holiday, morning or evening, with this particular balloon ride voucher. These conditions also apply to the Buy Now Pay Later balloon flight voucher.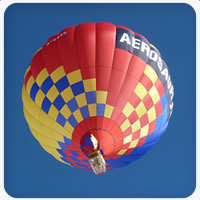 It is this flexibility and control over your ballooning experience that makes these types of vouchers so popular and, indeed, what makes them such a great Christmas gift. These inspired Christmas present ideas are fantastic as not only does it provide the buyer with purchasing options, but they also provide the recipient with great flexibility. The vouchers stay valid for 12 months from the purchase date, meaning the recipient can opt to embark on their ballooning ascent at any stage of the year and in any season.
Here are some extra details about what these balloon flight vouchers entail, each of which makes them all the more of a special Christmas gift:
A post flight champagne toast – cheers!
A flight certificate to commemorate your flight and the one of the best ever Christmas presents you have received.
You'll receive a balloon flight itinerary, mapping out the plan for the flight in your preferred location.
Voucher presentation pack insurance.
Book your flight voucher online or over the phone, by calling 01404 598251.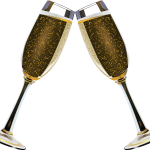 Balloon Flight Gift Voucher Locations
Both the Anytime Voucher and the Buy Now Pay Later Voucher can be used in any of our flight locations. This element of both vouchers should get the festive cheer flowing, once the receiver of the gift learns that they can fly over a choice of beautiful locations! They could choose to take to the skies high above the rolling hills of South Devon, take in all the beautiful Cornwall coastline or soar high above the picturesque countryside of Dorset. These are just three of the flight locations that their balloon flight gift may take them. Other opinions include:
Somerset – absorb the natural beauty that this county has to offer.
Take in the endearing towns and villages of Mid and East Devon from 3000 ft.
Wiltshire – experience unrivalled views of landmarks such as the famous chalk hill carvings of the white horses and Stonehenge.
Season's Greetings From Aerosaurus Balloons!
The team at Aerosaurus Balloons wishes all a very merry Christmas! It has been our pleasure to share details about our balloon flight vouchers and suggest them as an alternative Christmas gift in 2020. We hope to provide recipients of our vouchers with the flying experience of their life in 2021. If you would like to speak to our team about any of our vouchers or our hot air balloon rides, please contact us today.