Capture Your Summer Ballooning Experience with Aerosaurus Balloons
30th July 2019 Travel
The Aerosaurus Balloon team is making the most out of prime hot air ballooning season, embarking on rides at dusk and dawn. We don't want to keep each of these magnificent experiences to ourselves and therefore we'd love to show you the delights of the West Country on a balloon ride this summer!
If you've spotted a number of hot air balloons out and about in the mornings and evenings recently, you've most probably laid eyes upon our dedicated team of pilots and basket guests. It doesn't matter if you are a first time flyer or have experience in hot air balloon rides, we welcome everyone. We've outlined why the flight with Aerosaurus is so special and what you can expect from a balloon experience with us. 
In addition to this, we also provide weekday AM balloon flight vouchers, which are ideal for the beautiful summer mornings. 
Hot Air Ballooning in the Summer 
Taking to the skies in the middle of summer is a special time. We continue to enjoy such experiences year on year and excitement levels soar when the great British summer time comes back around. We say goodbye to the high probability of wind and rain and hello to greater visibility and views even more resplendent than those presented in other seasons. 
The birds, the architecture, the coastline, the vastness of the countryside – all in delightful temperatures and in the company of ballooning experts. Aside from enjoying the weather and breathtaking views, our team of experienced flyers will relay intriguing facts and knowledge on the areas we fly over. We are always prepared and ready to impart a wealth of information on our passengers. 
Enjoy A Summer Balloon Ride in the South West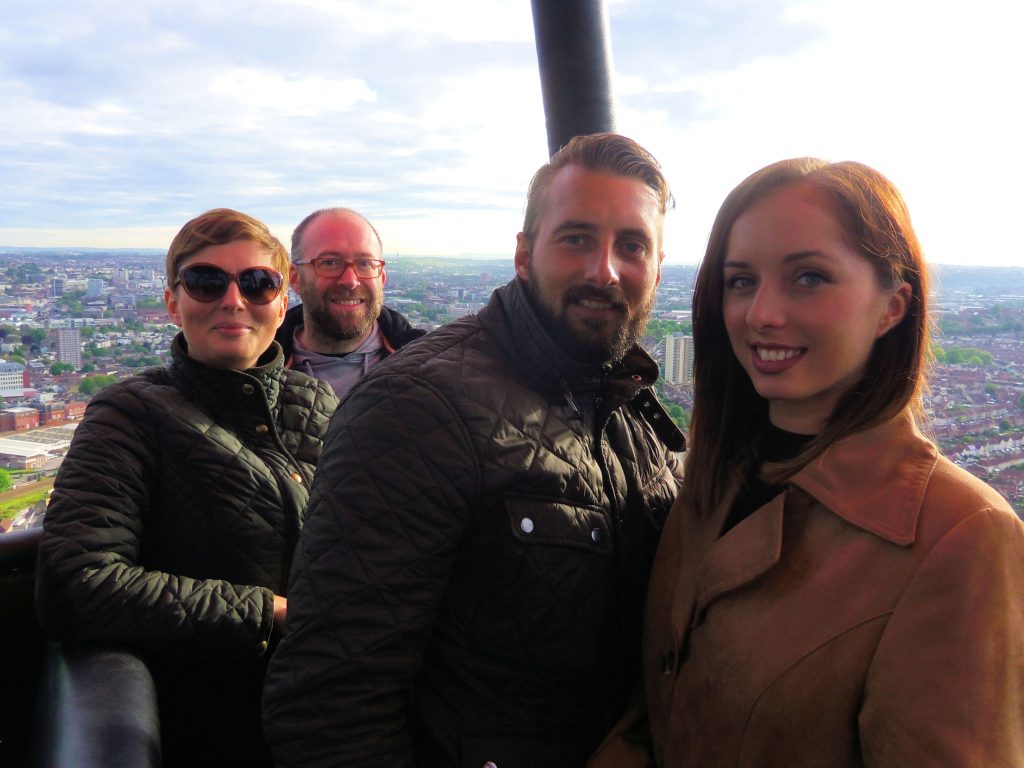 We regularly fly our hot air balloons over a range of different areas throughout the West Country. Whether it's Cornwall, Somerset or Mid & East Devon, each county has something truly unique to share with you from a height. From historical to geographical to architectural aspects and beyond, you'll do well to absorb all elements in a single ride – a marvellous problem to have! 
These are not the only counties and areas we fly over; see a full list of our locations. Our highly experienced team of pilots and dedicated crew members set out to make sure every flyer is accommodated for. We love getting to know the people that join us in the skies and it makes it all the more pleasant doing so during the height of summer. 
Summer Hot Air Balloon Rides – Choose Aerosaurus Balloons
Make this summer great with a ballooning experience that is sure to inspire and excite. An Aerosaurus balloon ride in the sublime sunshine, what could be more satisfactory this summer? Contact us to discuss flight availability and flight times, or to enquire about the locations we fly over. 
We look forward to welcoming you into a basket soon and adorning the beautiful landscape of South West England to you. Book a flight with us today and look forward to enjoying views as far reaching as the mind can fathom during a long summer night and/or a bright summer morning.