Embark on A UK Balloon Flight in Your Chosen South West Location
15th February 2020 South West
The Aerosaurus Balloons team may have extensive experience of taking off in locations throughout the South West, providing some of the best UK balloon flights to flyers across the nation. We now cover all regions in the South West, providing a great deal of variety in our balloon flights in the UK, when it comes to the views offered up by each flight location.
The South West – A UK Balloon Flight Like No Other
With almost 20 years of experience in flying hot air balloons, we have flown over each and every part of the South West and we can comfortably say that a UK balloon flight in the South West provides a unique experience. If you don't live here but are planning a trip to our region, you could make your balloon flight coincide with your scheduled holiday or fly at a time when you're visiting family!
In our fleet, we have over 40 hot air balloons. As such, we are able to provide our flyers with a great deal of control when it comes to flight availability. All you have to do is select where you want to fly in the South West, the date you would like to take to the skies and turn up to the treat of an incredible vantage point. The choice is yours.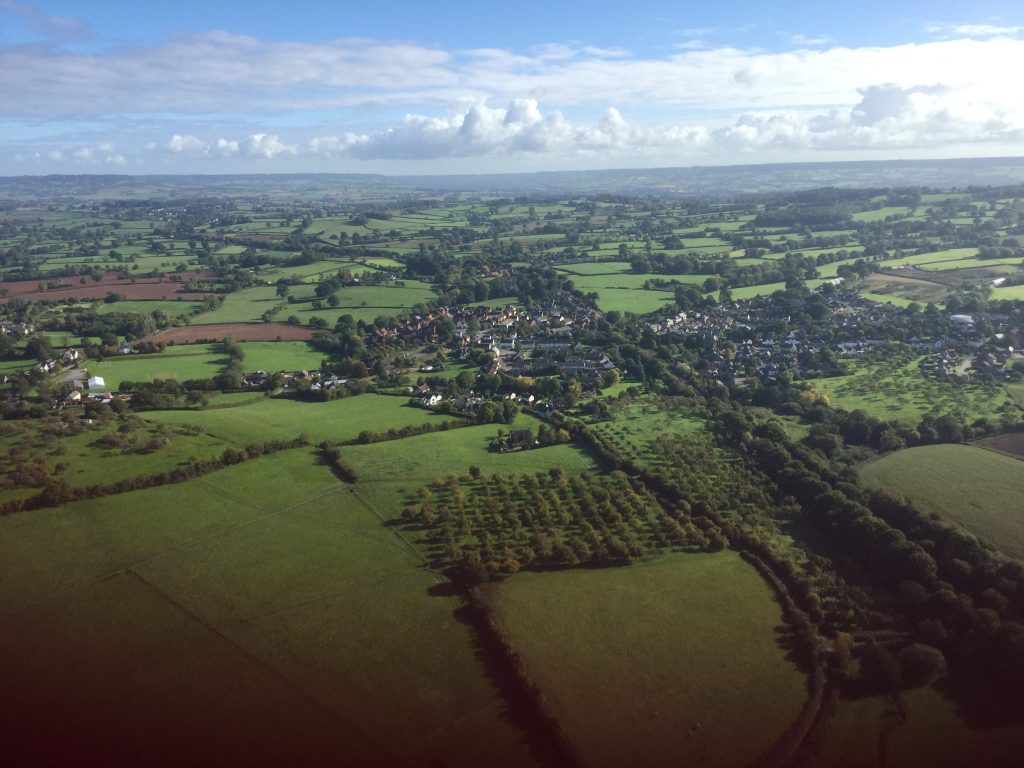 Interested in learning more about our ballooning experts and the industry, before your balloon flight in the UK? Head to our hot air balloon resources section, where you'll find everything from passenger information to information on our ballooning fleet and equipment. 
Balloon Flight Vouchers Valid for 12 Months
There are many reasons as to why the UK balloon flight voucher is the ideal gift. In terms of versatility and the level of flexibility that it provides the recipient, our flight vouchers are an incredible option as they allow you to take your balloon flight in the UK at any stage of the year. From dusk to dawn flights, weekends to weekdays, as well as morning to evening balloon rides, our variety of vouchers allow you to plan for the best South West balloon flight for you. 
Make your UK balloon ride extra special by enjoying some bubbles in the air whilst taking in your chosen location – whether it is the historic county of Wiltshire, the breathtaking coastline of Cornwall or the gorgeous landscape of South Devon & the South Hams. 
Join us for a Balloon Flight in the UK
Contact us if you wish to learn more about any of our UK balloon flights and to book a balloon flight in any of our South West flying locations. A member of the Aerosaurus Balloons team will gladly assist you and get you booked in for your balloon flight, should you choose to book it at this moment.
For those looking to enjoy a UK balloon flight throughout the South West and Wales in 2020, but don't want to pay the price of a voucher in full, we have a Buy Now Pay Later flight voucher.
This option allows you to pay an initial fee of £40 per person and the remainder at any time up until the 1st of March.