Experience Autumn Hot Air Ballooning with Aerosaurus
10th November 2019 Travel
Sure, summer may have come to a close and with it a fabulous season for hot air ballooning. But as one highly enjoyable season for hot air ballooning ended, another began in Autumn. Whatever season is considered the best for ballooning depends on what the individual likes about what that season offers in terms of temperature, views and overall flight experience. 
Why Experience Hot Air Ballooning in the Autumn?
With the summer temperatures well and truly 'fallen', and what heights we reached at times over the last few months, there is an abundance of things to look forward to in Autumn. Warm, cosy clothing, hot chocolate and most of all spectacular hot air ballooning experiences. As we know, the change in natural scenery is most dramatic during the transition from summer to winter, with vivid greens turning to burnt orange and yellows. 
That means there is even more to take in from our baskets and something different to be taken from your ballooning experience. As the leaves turn crispy and a melody of brown, yellow, red, orange and amber shades fall from the trees, we're left with scenery that artists often love to make the most of in their works. Some of the best views can be found in autumnal dusk balloon flights, of which our Weekday AM Early Bird Voucher is ideal for. This is just one of many flight vouchers that could be used on our autumnal sunrise, or sunset for that matter, balloon flights.
Unusual Facts about Autumn!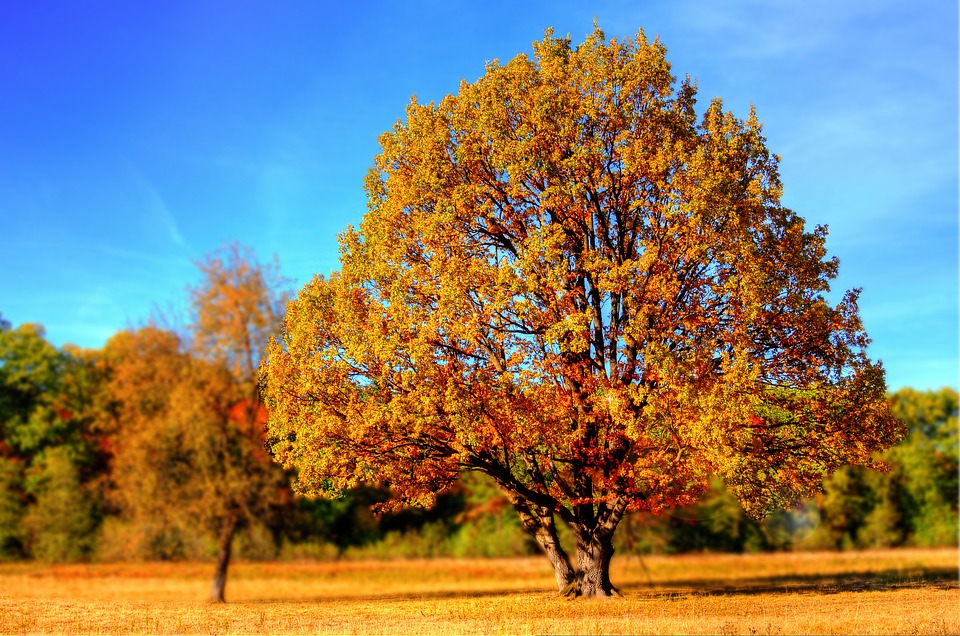 We love a bit of history and education at Aerosaurus Balloons and what makes our experienced pilots and crew members so unique, aside from their first class ballooning knowledge, is their understanding of the locations we fly over. The stand out hot air ballooning experience itself and the educational aspect are two things that will be present in all autumnal balloon flights in the coming months.
Here are some interesting things we'd like to share about the season we've just entered:
We think of fall as the American version of the word Autumn, and it is. However, did you know, from the 18th century onwards Autumn started to be referred to as fall in England? It was derived from the term 'fall of a leaf'.
Do you know how the leaves come to change colour? The chemical which makes the leaves green, chlorophyll, reduces as other chemicals become more prominent in the leaves. These chemicals are flavonoids, carotenoids and anthocyanins. Enjoy the turning of the leaves with our balloon flights this Autumn!
A film with Autumn in the title is yet to win an Oscar!
Aerosaurus Balloons – Autumn Ballooning UK
There is a change in the atmosphere when going from summer to autumn and it is a contrast that our team love. Suddenly, there is a different, sweet aroma in the South West air, there's an overhaul in the natural landscape and the sun rises and sets with spectacular colour.
Contact us if you wish to book onto one of our sunrise or sunset Autumnal balloon flights and enjoy a seasonal hot air ballooning experience with our established team at Aerosaurus Balloons. Alternatively, check out our flight availability and book online today.