Get To Know An Aerosaurus Balloons Pilot
3rd September 2021 FAQ's
The pilots at Aerosaurus Balloons have travelled all over the world by balloon, seeing so many beautiful sights from the sky. Barry, one of our balloon pilots offering hot air balloon rides over Mid & East Devon, South Devon,  Somerset & all over the South West, has been on a great many aerial adventures and to find out more about them, we've interviewed him so you can get to know him a little better. We learn all about how long he's worked as a pilot, his favourite place to fly and a famous face in his basket – read all this and more in our latest article.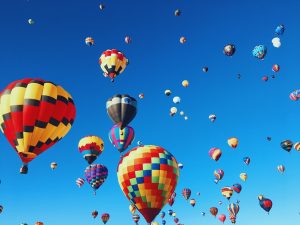 This article is the next in our series and follows our previous blog, Get To Know Aerosaurus Balloons Crew Members – be sure to check it out if you haven't already!
How Long Have You Been In The Ballooning Industry?
I've worked over 20 years as a Commercial Pilot, but I had my first hot air balloon flight in Southern Spain in 1993 over the majestic mountain town of Ronda.
Where Is The Best Place You've Flown Over?
Every place has its own unique charm and they all look amazing from a balloon basket. But up there as the best for me are probably the temples of Bagan, Myanmar and the wildlife at sunrise in the Serengeti, Tanzania.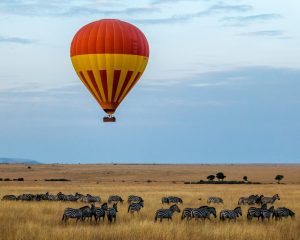 How Long Have You Been Flying With Aerosaurus Balloons?
For the 2021 season.
Which Season Do You Like Flying In The Most?
Mid-summer, when it's busy and we fly morning and evening on the same day.
What's Your Favourite Hot Air Balloon Related Film Or TV Show?
Safari By Balloon made in 1975 and narrated by David Niven which is on YouTube.
Who's The Most Famous Guest You've Flown With?
Geoffrey Kent of Abercrombie and Kent.
What's The Most Number Of Flights You Have Been On In One Day?
Usually it's only two flights a day but I have tethered a balloon for four hours for Eni Gas in central Rome Romano Marini Dettina per Eni spot mongolfiere.
How Long Did It Take You To Become A Pilot / Crew Member?
I crewed for many years before finally getting my pilot's license as I had another job at the time.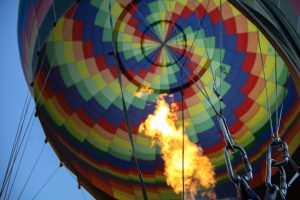 What Advice Or Words Of Encouragement Would You Give To Those Aspiring To Join The Ballooning Industry?
Find your nearest balloon pilot or club and just go and join in. We are all a pretty gregarious bunch and constantly need new people to join in and have fun with us.
Which South West Area Or Attraction Do You Like Taking In The Most From Above?
I'm constantly flying over the wonderful English countryside and for me it's spotting the wildlife and the thrill the passengers get from seeing animals from above.
Aside From Ballooning, What Are Your Hobbies Or Interests?
I love trekking in the hills and getting away from it all. Motorcycling is also a passion and I'm currently looking at another travel adventure after having ridden through Myanmar on a motorbike.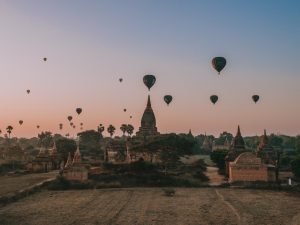 What's Your Favourite Snack And/Or Meal?
Curry! I once drove from London to Bradford just to eat a feast on Lumb Lane.
If You Could Relocate To Anywhere In The World, Where Would It Be?
Having lived in every continent except Antarctica and Australia, I can honestly say that South America is the place I'd love to return to.
Have You Ever Flown At Bristol Balloon Fiesta And, If so, What Was It Like?
Yes I have and it's the best Balloon Fiesta in Europe for the sheer number of balloons of all shapes and sizes that attend. The huge crowds that gather is a sight to behold and the buzz of being in the air and forming part of the show, is a fantastic feeling.
Which Balloon Festival Would You Most Like To Experience?
Albuquerque in New Mexico, it is like Mecca for balloon pilots.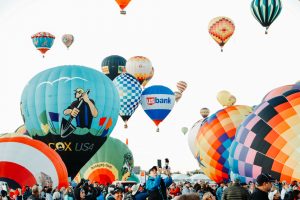 In Your Role, What Does A Typical Day Look Like?
A pre-dawn wake up alarm call and that first cuppa whilst reviewing the weather. Then it's off to the launch site to meet the crew with the balloon and welcome our wonderful guests to the magic of a balloon flight.
Getting into the air and seeing the countryside from above is such a thrill and once we've landed it's so nice to celebrate with champagne.
Then, it'll be a repeat of this for the evening flight, before a well earned rest and ready to go the next day.
What's The Best Thing About Working At Aerosaurus Balloons?
The fantastic organisation by the whole team from office staff through to balloon crew to get the flights in the air. And then the joy on peoples faces once we are airborne.
I love it when they say afterwards, "It's a dream come true." Makes all the hard work so worthwhile.
Hot Air Balloon Rides In South West England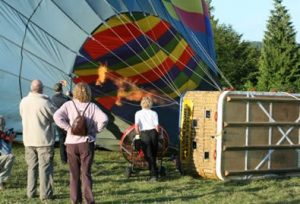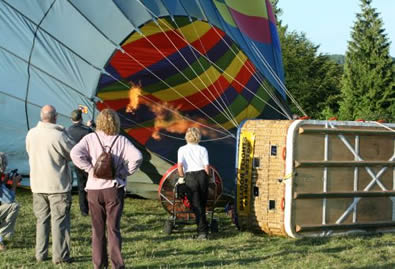 Aerosaurus Balloons offers hot air balloon rides across the south west of England, allowing you to witness the beautiful rolling countryside and stunning English architecture from the calm and tranquil sky. Get in touch with our team today to learn more and to book your balloon ride with Aerosaurus Balloons. Do so by giving us a call on 01404598251 or by emailing us at mail@ballooning.co.uk.