Gift A Hot Air Balloon Flight This Christmas
2nd December 2019 Holidays
Christmas is here! As we all prepare for the most wonderful time of the year, it is high time that we start looking for amazing gifts that they'll cherish. What better way to show someone you care than with an invitation to enjoy a hot air balloon flight over the beguiling West Country? 
A Hot Air Balloon Flight for Christmas
There are many reasons as to why balloon flights provide the perfect gift at Christmas. If you are struggling to find your family member or friend a meaningful gift that will be of use to them, this is an ideal gift option. Whether they are new or seasoned flyers, we guarantee that our team of knowledgeable pilots will provide them with a flying experience to be remembered. 
A balloon flight can also be a gift to yourself this Christmas. If you fancy taking a balloon ride in the New Year, treat yourself as well as providing a loving gift! After all, the spectacle from the skies should be enjoyed with the ones you love. You may want to treat the whole family or your friendship group to a balloon flight experience this Christmas – for this, check out our private small balloon flights for details.
Balloon Flights Anytime, Anywhere
The beauty of giving a hot air balloon flight at Christmas is that it affords the recipient freedom as to when and where they wish to use it. Give them the chance to fly high over their chosen South West location, at a time that suits them within 12 months of purchasing, with our Anytime Voucher. Here are some details on the anytime voucher that highlight its versatility as a Christmas present: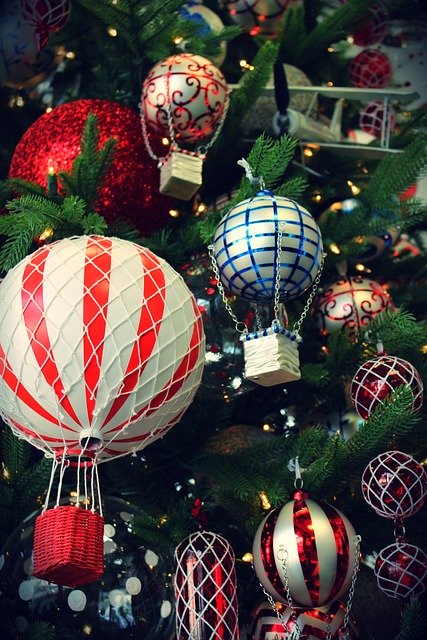 Fly over any of the locations set out by ourselves, including Cornwall, Devon & Bristol.
Enjoy a balloon flight at the weekend, in the week and in the morning or evening.
Bank holiday balloon flights are included with this voucher.
Next day delivery – Order virtually anytime before the big day and receive it in time to present on Christmas morning.
Your flying experience is not only limited to areas of the South West. We have extensive and valuable experience of flying across the UK and, as a result, can offer the recipients of balloon flight a Nationwide Balloon Ride this Christmas. Book a balloon flight in the UK, in a region that is chosen by you, today.
This is just one type of balloon flight that we provide; we have many more balloon flight vouchers to choose from. 
Surprise Them With A Balloon Ride with Aerosaurus
Contact us to discuss the types of balloon flights that we provide and to determine the most appropriate for you this festive period. If you wish to go a step further and provide your loved one with a flying experience that is accompanied by bubbles, you can! Simply speak to the Aerosaurus Balloons team who will be happy to discuss your individual requirements.
You can find out about the next steps, following the purchase of a balloon flight from Aerosaurus Balloons, via our flight availability page.