Give A Balloon Flight Gift For A Perfect Christmas
14th December 2022 Holidays
Christmas is something most of us look forward to all year, but once it approaches, there's the sudden panic of what presents to buy. Since this is the first Christmas for several years free from COVID restrictions (hopefully!), there's extra pressure to make this one something to remember. Fortunately, a Christmas balloon flight gift with Aerosaurus Balloons is a present that ticks all the boxes. Here's what you should know when you're looking to make someone's Christmas this year:
Where Does The Balloon Flight Take Place?
To make sure that no one is deprived of the extra special gift of a balloon flight voucher, we have several flight meeting locations across the South West. Our hot air balloons can take you over:
Cornwall: Our flight meeting locations are at the historic town of Launceston or the beautiful village of 5 Lanes. In the sky, you could fly over stunning landmarks like Beacon Hill, Bodmin Moor and many other sights the county has to offer.
Mid & East Devon: Our flight meeting locations are near the bustling city of Exeter and the market town of Tiverton. On one of our Devon balloon flights, you could take in the striking Blackdown Hills, the shining rivers of Otter, Exe, Culm & Yarty, and even parts of the Jurassic coast.
Somerset: Our flight meeting locations are at Somerset's capital of Taunton, and the idyllic Wincanton. On a hot air balloon ride, you can see the lush valley of Taunton and the vast number of quaint, picturesque villages that the county is home to.
Dorset: Our flight meeting location is nearby Gillingham. In Dorset, you could see the Blackmore Vale and the pretty towns that Dorset has to offer.
In addition to these beautiful locations, we also offer balloon flights in Bristol, Bath and South Wales with our sister company, Bailey Balloons.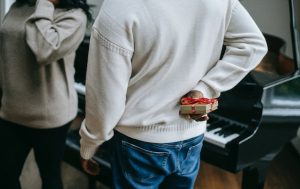 How Long Does My Balloon Flight Gift Voucher Last?
Don't worry! We're not expecting you to arrive shivering at our launch points in the dead of winter. Our balloon flight vouchers are valid for 12 months, so you'll be able to arrange your hot air balloon ride for whenever is most convenient during our flying season of April through to October.
If you're unable to find a suitable date to fly during next year's season, you have the option of purchasing an extension for your voucher on our website, so there's no need to panic about getting your dates lined up! All you need to do is find a date that suits you and enjoy the views.
How Much Will My Balloon Flight Gift Voucher Cost?
For our standard balloon flight vouchers, our prices vary from £140-£175, depending on what time of day and day of the week you'd prefer to fly on. Our Early Bird Voucher at £140 allows you to experience a weekday dawn flight, our Weekday Vouchers at £150 allow you to experience a weekday flight at dawn or dusk, and our Anytime Voucher at £175 gives you the freedom of a morning or evening flight any day of the week. All of our vouchers can be used at any of our meeting locations to give you the flexibility of choosing one near you, and also include a glass of chilled Champagne to celebrate with after your hot air balloon flight.
We don't want anyone to miss out on the magic of a balloon flight, so if you're worried about affording everything all at once during the expensive Christmas season, our Buy Now Pay Later Voucher could be just what you're looking for. With this option, all you need to pay upfront for your Anytime Voucher is £40 per person, with the remaining balance to be paid off by the 1st of March 2023.
If you are after an extra special balloon flight experience, we also offer vouchers for the Bristol Balloon Fiesta. After all, the only thing better than seeing the world from on high in a hot air balloon, is doing so alongside a huge number of colourful hot air balloons!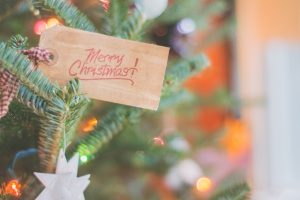 When Do I Need To Order My Balloon Flight Gift Voucher?
Last minute shoppers rejoice! Our balloon flight vouchers can be purchased 24/7, even on Christmas Eve and on Christmas day. They can be delivered to you by post or by email, meaning you could still make someone's Christmas even if you leave it until the very last second.
If you would like to have your balloon flight gift look extra special beneath the Christmas tree, then you can also order your balloon voucher as a Balloon in a Box gift. With this extra option to complete your gift, your balloon flight voucher will arrive in a candy striped box wrapped in a red bow. When the box is opened, a balloon floats out, attached to the gift pack where the voucher is held. If you'd like to present your gift as a Balloon in a Box, or would like to receive your voucher by post, please order before the 22nd of December so it can arrive before Christmas Day!
A Balloon Flight Gift – The Perfect Christmas Present
That's everything there is to know about our wonderful balloon flight gift vouchers, all you need to do is order yours before Christmas day and enjoy the look of delight and excitement on your loved one's face. If you have any questions about our hot air balloon rides, please contact us on 01404 823102 or by email at mail@ballooning.co.uk.