Love is in the Air this Valentine's Day!
28th January 2016 Holidays
Valentine's Day is fast approaching so we have put together our guide (and secret wish list!) on how to spoil your loved one this year with a romantic break in the picturesque county of Devon.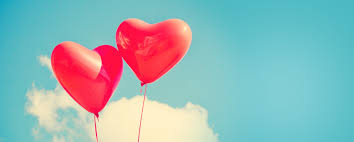 Whisk your Valentine off for a romantic weekend away in Devon, culminating in a Valentine's Day balloon flight.  Whether you live in Devon or plan to escape for a short break to the South West, being one of the most diverse landscapes in the UK – the county has something for everyone!  Sandy beaches with great surfing conditions on the North coast, Fossil cliffs and seaside resorts to the south coast and the rugged tors of Dartmoor and idyllic rural villages in the middle – you could spend a lifetime exploring!
One of our favourite (and most romantic!) places to stay in Devon is Bovey Castle which is a luxury 5 star hotel, golf course and spa, located within Dartmoor National Park.  They are offering a Romantic Valentines Break which includes a 2 night stay with breakfast each morning, a bottle of Champagne and a red rose, a 6 course Valentines candlelight dinner in the Great Western Restaurant on one evening and dinner in the Smiths Brasserie on the other evening, plus a couples spa treatment!  There are lots of activities on offer at the Hotels resort desk, meaning that your break away can be an active weekend of horse-riding, golfing, archery, fishing and much more! Romantic balloon flights for Valentine's day are another wonderful activity to engage in when taking a holiday with a loved one in the South West
If you prefer to relax, you could enjoy an afternoon at the Spa followed by one of the cocktail or Sloe Gin making classes with the castles resident mixologists! Sounds like heaven to us!
Whether you are there to relax or prefer a more active stay, there is one thing you MUST do to top off the perfect romantic weekend…. Take a hot air balloon ride!  Aerosaurus Balloons work closely with Bovey Castle to offer exclusive balloon rides for 2, families and larger groups throughout the year.  Taking off from the hotel grounds, you will be fully briefed by our highly experienced Pilot and Crew before peacefully floating off across Dartmoor for around an hour.   During the flight you will be served a glass of chilled Champagne, the perfect way to celebrate.  And, if you are thinking of proposing – speak to us!  A hot air balloon flight is a romantic and unique way to 'pop' the question (remember ladies, it is a leap year this year so no need to wait for him to ask you!) Our Pilots are secret romantics and will save the Champagne on your Valentines balloon ride to celebrate and even give you the nod to advise the best time to get down on one knee (yes there is space in the basket!). For more information see our private small balloon flights page on our website (contact Bovey Castle regarding prices for flights launching from the grounds).
Take A Hot Air Balloon Ride With Your Valentine!
For more information on Ballooning in general or to check flight availability for other meeting locations or times of year see our website www.ballooning.co.uk or call 01404 823102.