Say A Special Thank You With Mother's Day Balloon Flight Vouchers
20th March 2019 Holidays
Mother's Day is an occasion to celebrate your Mum in the best way possible. Whether she has done something extraordinary in the past year or you just want to surprise her with something truly breathtaking, show her you love and appreciate her with the most imaginative and thoughtful gift – a South West Mother's Day hot air balloon ride experience! Nothing says 'I love you' more than the magical sense of freedom your Mum will experience on her chosen balloon ride.
Make Memorable Moments On A Hot Air Balloon Ride
At Aerosaurus Balloons, we have numerous flight locations throughout the South West. Whether you want to make a full day's adventure out of it, or wish to stay local and see your hometown from a different perspective, there are many options for your Mum to choose from. What's more, we have a range of flight vouchers for gift ideas, so you can pick the one which suits your Mum the most.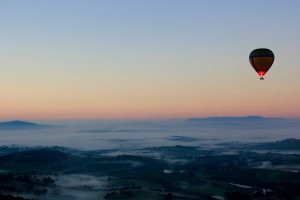 From the moment you step into the basket to touchdown upon landing, we can guarantee that your Mum will be in safe and experienced hands. But, more importantly, we can guarantee memories that will last a lifetime and you have the opportunity to relive it all with one of our hot air ballooning gift ideas. We will be able to capture every moment with our in flight photo package so you have a tangible album of your experience with Aerosaurus Balloons.
An Unforgettable Mother's Day Gift
Unlike other Mother's Day presents, our balloon flight vouchers will allow for double the excitement when opening the envelope, as well as the day of the flight itself and it's important to our flight crew that this continues throughout the ride.
Our pilots are experienced in their field and will be able to point out the landmarks and important sites of interest so you can gain an understanding of the local area from a different height. We have flight locations across Devon, Cornwall, Somerset, Wiltshire and Dorset – so there's plenty to choose from!
The Perfect Present For The First Time Passenger
If Mum hasn't experienced the fantastic flight of a hot air balloon, then now is a great time to consider one. Our dawn and dusk flights are truly unique to every passenger that joins us, but more importantly, the magical feeling you get when you're floating above the clouds is second to none. So if you're looking for something extraordinary this Mother's Day, look no further than Aerosaurus Balloons to show your Mum how special she really is.
Aerosaurus Balloons – Providing Mother's Day Balloon Flights across the South West
Aerosaurus Balloons have been making people smile for over 25 years – we know how to do balloon rides just right! We will go above and beyond to make your mum's Mother's Day flight something to remember forever. For more information on how you can purchase flight vouchers, or to speak to one of our knowledgeable team to personalise your balloon flight, contact us today.
We look forward to welcoming the special woman in your life on board with us!