The Bucket List: Summer Balloon Flights 2014
30th July 2014 News
The Great British summer: that one time of the year when we all go outside to grab what sunshine we can before the rain descends again! Summer 2014 is set to be one of the nicest on record from here-on out, so it's the perfect time to make the most of the beautiful countryside we are surrounded by and try something new. What better way to do so than by trying out an astounding summer balloon flight in the sunshine over some of the UK's most stunning landscapes?
Summer balloon flights in the UK
Summer is a great time to go ballooning because the weather clears up, with less wind and rain, and great visibility. This allows you to see for miles across the wonderful hills, woodlands and seas, as well as quaint countryside villages and cultural landmarks such as Stonehenge or King Arthur's Castle. It's such an enlivening sight to see the sun rise or set in beautiful shades of orange and purple from up in the sky itself as the fields below become a patchwork quilt bathed in golden light.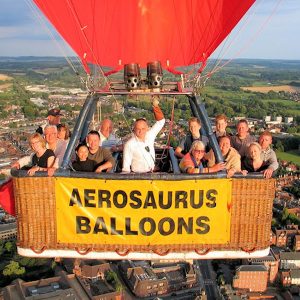 You might even get to see some amazing birds of prey from a whole new angle, or a flock of birds in striking formations on their summer migrations. Our pilots will be able to explain to you everything that you see – from wildlife and landscapes to the most interesting features of historic towns and villages. Whilst you take it all in, enjoy a glass of crisp, delicious champagne and feel yourself relax with nature and the fresh air. What could be more summery than that?!
Going up on a hot air balloon is on many people's 'bucket list', and now is a better time than ever to book a flight and get ticking off those dreams. We have flights across the whole of the South West, in Devon, Cornwall, Somerset, Wiltshire and Dorset, so there will certainly be the perfect flight for you. Whether it's a romantic date with a twist, a fun experience with a group of friends, a team-building activity with work colleagues or a family day out, check out our flight availability today to find the ultimate exhilarating summer experience of ballooning, or contact us to find out more!