Which is the Right Hot Air Balloon Ride for You?
20th November 2019 FAQ's
When considering purchasing a balloon ride from Aerosaurus Balloons, there are certain variables to consider to ensure that you get the best experience. The time of day, the flight location and the company are just some of the considerations that should be made. Whether you choose to fly dusk or dawn, our pilots and ground crew put the desires of the passengers first to ensure complete satisfaction with your ride. 
Which County do you want to see on Your Balloon Ride?
As a South West based hot air balloon company that provides each and every passenger with a ballooning experience that is both thrilling and educational, we fly over all the west country counties. Covering and the historically rich towns and villages of Mid & East Devon and with the gloriously beautiful coastline of South Devon visible, a hot air balloon ride over either parts of this county will present you with very different, but equally breathtaking views. 
If you fancy something a little further East, we also have regular balloon rides taking off from various meeting locations in Somerset, Dorset and Wiltshire. If you're looking to go further afield, why not consider a captivating aerial look of the foot of the country, Cornwall?
Vouchers for the Perfect Hot Air Balloon Experience
No matter which flight location you choose to fly over, you can make use of the many balloon flight vouchers we have on offer. We have a wide variety of voucher types available all year round, to ensure that you get the hot air balloon experience you deserve at a fair price. Here are just a few of the popular vouchers that we've featured: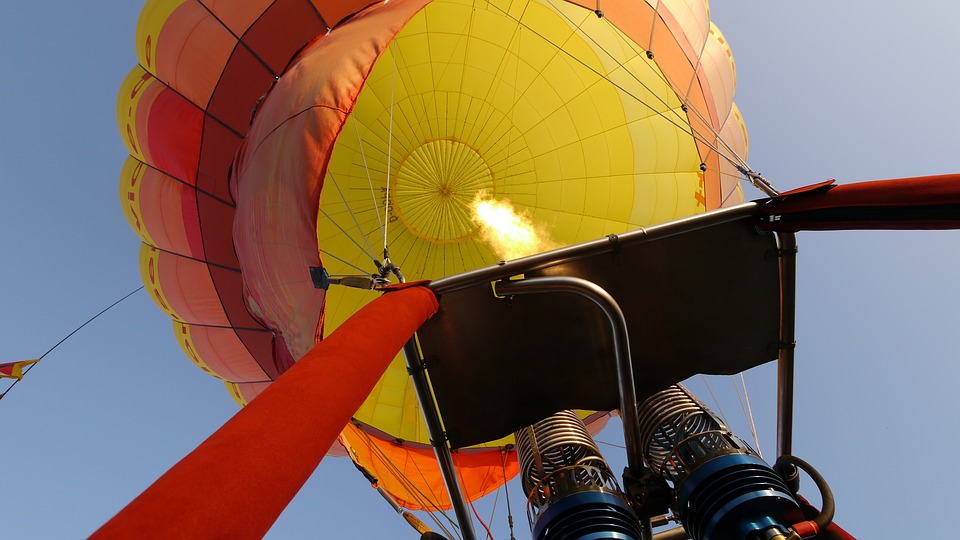 Anytime Voucher – Take a dawn or dusk ride within 12 months of purchasing – a fantastic gift for anyone, especially those with a busy schedule.
Refundable Anytime Voucher – Think you or the gift recipient might not get round to taking a balloon ride in the next 12 months? This is the voucher for you!
Introducing the Absolute Voucher. Valid for 12 months, from any flight location at any scheduled flight time. Includes baseball cap, in flight photos, presentation box and more. 
Our Weekday Voucher is available for use at any of our locations – includes a sky high champagne toast and commemorative flight certificate.
Head to our dedicated flight vouchers page to find full details on these vouchers and the rest of the vouchers that we provide. 
Company – Group or Private Balloon Rides
360 degree views will always be present in a hot air balloon ride, but who you choose to enjoy the experience with is entirely down to you. As well as being an experience that gives each individual memories and images to cherish, balloon rides can be a great way to meet new people and enjoy the experience together. 
Would you like an intimate, romantic flight in which you can enjoy the company of your partner? If so, you may want to consider a private small balloon flight, and in particular the exclusive balloon for two. Maybe you wish to embark on a hot air balloon experience with your entire family or a large group of friends? For this, we either have the medium or large balloon private hire! 
Book Your Preferred Hot Air Balloon Ride Today!
Contact us if you would like to learn more about the options available with our hot air balloon rides and to enquire about extra special rides such as our champagne balloon flights. We love accommodating for our passengers in any way we can and we start by providing flexibility in the details of your balloon ride. The Aerosaurus Balloons team look forward to welcoming you in one of our baskets soon.