5 Of The Best Balloon Flight Locations
12th March 2021 News
At Aerosaurus Balloons, we've been fortunate enough to embark on balloon flights all over the world and experience some of the very best balloon flight locations. In this article, we share with you some of our favourite balloon flight locations in the world and provide some information as to why we rank them so highly. Of course, there are plenty of other well-known and hidden ballooning gems out there but we can't feature them all! So, let's take a look at our list of the best balloon ride destinations.
Devon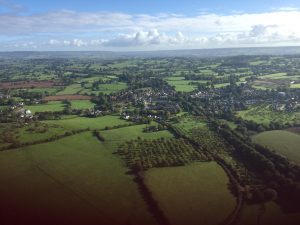 Starting close to home and a collection of balloon flights that are close to our hearts at Aerosaurus Balloons! A Devon balloon flight really is a jaw-dropping, memorable experience, whichever season you are flying in. We say a 'collection of balloon flights' because there are so many areas of Devon to see and flights that are offered from all four corners of the English county.
Take our South Devon balloon flights, on which you'll get the opportunity to take in the granite slopes of Dartmoor, rich colours of the vast landscape and a variety of famous architecture, such as tors and castles. Alternatively, you could embark on a balloon ride in Mid & East Devon, on which you'll get to enjoy parts of the Jurassic Coast World Heritage site and the immersive natural beauty of the landscape. There really is nothing like soaring high above the Devon countryside and coastline.
Cappadocia – Turkey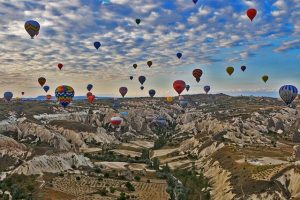 One of the most revered balloon flights anywhere in the world. Flying in the Cappadocia region of Turkey is a truly unique experience. Those that have done it would have taken in the prominent fairy chimney rock formations – an astounding natural landscape. These are cone-like rock formations and caves, which look particularly special when viewed from the basket of a hot air balloon. The balloons ascending over this historical landscape is also a sight to behold from those viewing from the ground. Definitely a balloon ride that will live in the memory and a landscape perfect for capturing for your Instagram audience! The ride in Cappadocia, Turkey, also features in our article Most Awe Inspiring Balloon Rides.
Luxor & Nile River – Egypt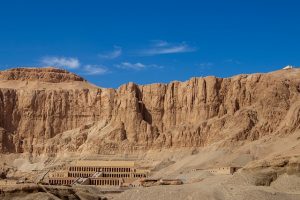 Next up in our list of the best balloon ride experiences, we focus on a flight in Egypt and more specifically, an ascent over the Colossi of Memnon, Luxor. On this flight, passengers absorb the wonderment of the Valley of the Kings, also known as the Valley of the Gates of the Kings. These rock-cut tombs were constructed over a period of 500 years, for the pharaohs of Egypt. The Valley of the Kings really is a splendid spectacle and seeing it from above enables passengers to experience the incredible detail. All of this can be enjoyed as the sun rises against the backdrop of the vast desert and the colourful River Nile.
Albuquerque – New Mexico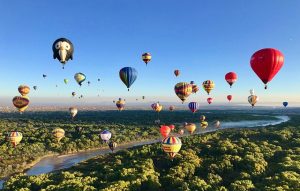 An other-worldly balloon flight that sees passengers take in the mountains and desert of Albuquerque, New Mexico. During this balloon flight, passengers also get to take in the wildlife in their natural habitat as they quietly glide above. You may already know that, each year, Albuquerque – New Mexico is the scene of the world's biggest hot air balloon festival and race. Hundreds of balloonists take to the skies during the festival, in the calm air and perfect flight conditions of Southern America. One of the best balloon flight locations in the world, whether at the time of the festival or not.
More articles that feature hot air balloon flights in Albuquerque, New Mexico, US:
Queenstown – New Zealand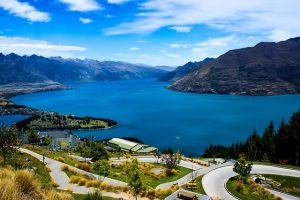 New Zealand in general is a country of great natural beauty, which bodes well for balloonists. A particular balloon flight in Queenstown makes our list of some of the best balloon flights in the world because of the melody of natural features and colours that are there to enjoy on the ride. Whether it's the bright bodies of water, dramatic mountains or resplendent greenery, the assortment of natural elements is spellbinding. Queenstown is the sporting home of New Zealand and, while some opt to skydive, bungee jump or seek adrenaline filled thrills elsewhere, the sunset balloon rides are not something to be missed.
Join Us For A World-Renowned Balloon Flight
We hope you have enjoyed our run through of some of the best hot air balloon flight locations on planet Earth. If you wish to book a balloon ride in Devon, or indeed any of our other listed flight locations, please contact us for more information. You will also find a range of balloon flight vouchers on our site, should you wish to book your flight online today.