6 Things To Do On A Hot Air Balloon Ride
12th February 2021 FAQ's
There are many things to enjoy about a hot air balloon ride. As a truly unique experience, the things you do and see whilst high in the skies make them all the more memorable. Whatever the occasion or purpose of your balloon ride, there's much to admire along the way. In this article, we look at some of the best things to do whilst experiencing the majesty of flight in a hot air balloon.
Consider These Occasions & Activities For Your Balloon Ride
Whether you are a first time flyer, who's looking for ideas on how to get the most out of your very first ascent, or an experienced balloonist searching for your next memorable flight, there are a variety of considerations that we'd like to share with you. Some of the things you can do in a hot air balloon might be life changing and others might just make the very moment that all the more special. Read on to find our list of six things to do on a hot air balloon ride!
I Now Pronounce You Engaged To Be Married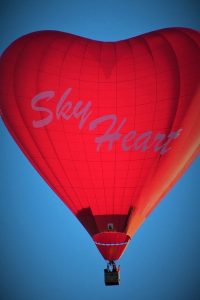 At the very top of our list is popping the question. Can you think of a more romantic and heartfelt way to declare your unwavering love for your partner than proposing in a hot air balloon? At Aerosaurus Balloons, we have witnessed numerous proposals in the sky and, each time the magic happens, it is a moment to behold. How could she, or he, say no when you're floating over your chosen flight location, 500 to 2,500 feet above the ground?
As the 1978 song by John Paul Young goes, love is in the air! Your very own song could be the soundtrack to your flight and proposal, as we enter the clouds. If you have an idea of proposing in a hot air balloon, discover our balloon flight wedding packages.
Celebrate A Birthday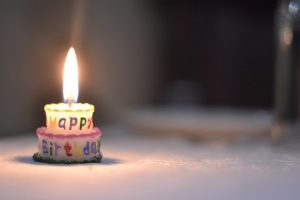 Another type of special occasion that can be enjoyed from a balloon is birthdays. Rather than having a gathering at home or going out to a local establishment, why not go above and beyond this year? Whether it's a landmark birthday such as 30, 40 or 60, or a year in which to celebrate the turning of any other age, Aerosaurus Balloons are here to see that their birthday is a special one. We have a number of flight types to consider when celebrating a birthday from above.
Our private small balloon flights include ascents for six people, all the way up to 16 people. However many people you wish to invite to your birthday in the skies is entirely up to you! Bring the cake along and enjoy it on your next birthday with an established balloon ride company such as Aerosaurus Balloons. Just watch out for the wind when blowing the candles out!
Capture Stills & Video From Above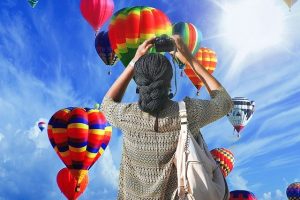 Provide a reference point to your balloon ride by capturing moments, both still and moving, in all their glory. At Aerosaurus Balloons, we allow passengers to bring small video cameras and phones with videoing capability. So, whilst you may want to take in the astounding sights with your own eyes for large parts of the flight, you may also see the opportunity to take a few snaps or videos! Capture the flowing South Devon landscapes, the jaw-dropping Larmer Tree Gardens in the county of Wiltshire or the UNESCO Natural World Heritage Site in Dorset.
Make A Toast On A Champagne Balloon Ride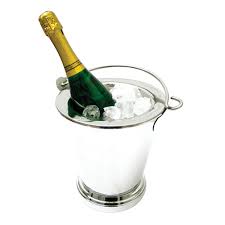 Cheers! Add an extra touch of class and excitement to your balloon ride with the addition of some high quality champagne. You don't even have to be celebrating something special, just the fact that you are taking in the beauty and grandeur of your chosen flight location will suffice. Although, if you are marking a special moment in your life, champagne is certainly a very welcome addition. Let the bubbles go to your head after you've drifted over the landscape below. You and whoever you choose to enjoy the experience with can enjoy some champagne after we've landed! Some of our balloon flight vouchers, such as the Anytime Voucher, include champagne at no extra cost, so be sure to check them out before booking.
Admire The Wildlife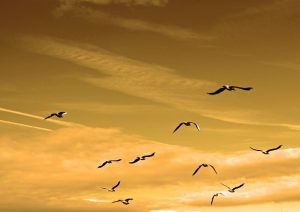 With such a diverse range of wildlife in the South West, there is ample opportunity to admire it all on any of our balloon rides. The silent nature of balloons means they are perfect for observing wildlife in their natural habitats. Animals, especially those that are wild, are shy in the presence of people and going unnoticed whilst in a hot air balloon will enable you to catch an uninterrupted glimpse into their livelihoods and behaviour. Also, for admirers of birds, a hot air balloon ride provides a terrific viewing point. We may also see some birds of prey along the way.
Here's a fun fact that we love at Aerosaurus Balloons! Did you know that a rooster, a duck and a sheep were the first passengers in a hot air balloon in 1783? Find more interesting facts about hot air ballooning in our article 10 Unusual Facts About Hot Air Balloons!
Team Bonding – Corporate Balloon Flights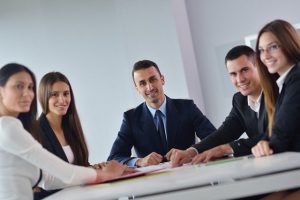 Hot air balloon rides can not only be enjoyed in the company of family and friends but work colleagues. Flying high with your fellow professionals can be a terrific team bonding experience and can lead to high flying results when you return to work. Take a moment away from work and share an unrivalled experience with your team. In our 25 years of experience flying in balloons, we have welcomed many work parties, from a range of industries, who always enjoy the experience. Find out more about our corporate balloons flights today.
Aerosaurus Balloons – Inspiration From Above
These are just some of the many occasions and activities you can enjoy from a hot air balloon. If you wish to speak to our friendly team about booking a balloon flight in the South West, please contact us today or purchase a balloon flight voucher through our website. We look forward to sharing a flying experience with you soon.