South West Private Balloon Flights During Covid-19
17th September 2020 South West
It has been a difficult time for us all of late, as interaction with others has been severely restricted due to the coronavirus pandemic. Whilst we are not able to offer our customers group balloon flights at the moment, we are able to offer South West private small balloon flights. In this article, we focus on the different types of exclusive balloon flights that we offer and the additional perks that come with a private Aerosaurus Balloons flight.
Unforgettable South West Private Balloon Flights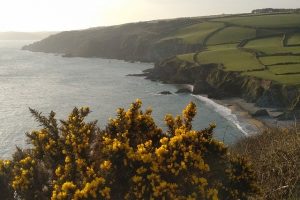 Sharing the unbelievable experience of a hot air balloon ride with your chosen company is truly something special. Whilst some customers enjoy sharing the skies with new people during our group flights, others have their hearts set on enjoying the delights of a balloon flight with those closest to them. Memories can be made from unique perspectives as our balloon basket goes upwards with your family, partner or friends by your side. 
At Aerosaurus Balloons, we have a number of different sized balloons, which means we can offer flyers a selection of options when it comes to South West Balloon Rides. We go above and beyond to make sure your balloon flight is a special occasion, accounting for nervous passengers where necessary and relaying our knowledge of the areas we fly over.
Types of Exclusive Balloon Flights During Covid-19
We are offering two types of private balloon flights at the moment, due to restrictions that have been put in place following the covid-19 pandemic. Here is a breakdown of the two types of exclusive rides, which are available to passengers at this moment in time:
Small Private Balloon Hire For Two
Fly high above any of our specified flight locations in one of our small balloons. Our small private hot air balloon hire option is ideal for two people, especially if: 
You and your partner are seeking a romantic, intimate time together high in the skies.

You and a family member would like to spend some quality time taking in some unrivalled scenery.

You and a friend would like to create a new bonding memory. 
The small private balloon hire option for two is perfect for any of these purposes. There are two types of private balloon flights for two that we offer at Aerosaurus Balloons:
Exclusive for 2 Weekday – £350 per person. 

Exclusive for 2 Anytime – £425 per person.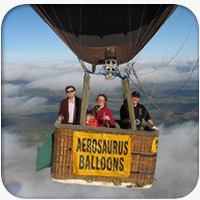 Small Private Balloon Hire For Four – Six People
The second type of exclusive balloon ride that we are offering during the coronavirus pandemic, and whilst social distancing guidelines are firmly in place, is our small private balloon hire for four to six people. Here are the two options that we offer flyers who opt for this type of flight:
Exclusive for 4-6 people are £250 per person for a weekday flight – minimum of four people.

Exclusive for 4-6 people are £300 per person for an anytime flight – minimum of four people.
Both of these types of small private balloon rides include a bottle of champagne. The locations eligible with these types of flights are Taunton in Somerset, the beautiful city of Bath and the incredible flight location of Bristol.
Perks & Additional Options
As standard with any of our private South West balloon rides, comes the following:
A surprise card upon the request of the person booking the flight. Spring a welcomed surprise on your fellow passengers by sending them a card, announcing your flight plans!

A flight voucher that is valid for 12 months from the purchase date, meaning you and your fellow flyers can choose to take your flight at any stage over the next year.

A detailed and highly informative passenger information pack.

Complimentary champagne or soft drink upon arrival.

A flight certificate, commemorating your exclusive balloon ride experience.

A one hour flight over your chosen location, in the company of our knowledgeable and experienced pilots and crew members.
What's more, you can also request in-flight photos of you and your guests for an additional £20 and/or a balloon in a box gift for a fee of £25.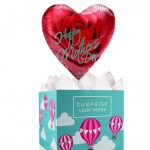 A Comment On Group Balloon Flights
With regards to shared balloon rides, we are still selling flight vouchers for our larger passenger balloons. However, rather than the vouchers being valid for 12 months from the date of purchase, they will be valid for a year from when we resume flying in the larger balloons.
A shared balloon ride can take up to 16 passengers in a large basket, which is divided into 5 compartments. The pilot is in the middle compartment while the remaining 4 sections comfortably accommodate 4 people in each and are positioned around the outer edge, allowing everyone a great view of the stunning scenery. 
Book Your South West Private Balloon Ride Online
You can book either of our private balloon ride options today. Just simply give us a call and we will book you in our calendar. If you would like to speak to our team before booking your ride, please contact us at your convenience.
We would like to take this opportunity to remind our passengers that Aerosaurus Balloons are conforming to social distancing guidelines at all times. Our company has received an AA Covid Confident seal of approval, as well as a Visit Britain 'Good To Go' Award. 
We are continually reviewing our guidelines and ensuring that they are in line with Public Health England's. Our team looks forward to taking you and your party to new heights!